/

Description
Features
Select from four housing types best suited to your project needs
Configured for simple and head-ache free plug-and-play installation.
Designed to easily conceal under cabinets, inside display cases, and more.
Tailored Look and Feel Built any size 72"-84"
UL-Listed
Click here for Installation Instructions:
LED Bar Installation Instructions
Options
Housing Type
Choose the fixture type best suited to your applications. Corner mounted fixtures are easily installed with clips.
Color Temperature
Available in 2200K, 2700K, 3000K, 4500K, and 6500K
Size
Built to any size 72"-84"
Powering
Powering
These slim LED fixtures require a remote power-supply or LED Driver to operate. For help selecting a power supply, click here for our Power Supply Selection Guide. Use one of our pre-configured plug-and-play Dimmable Power Supplies with multiple inputs: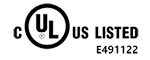 Any Size 72" - 84"

17.5 Watts
1,400 Lumens
These slim corner mounted LED bars are an excellent solution for under-cabinet, display case, and closet LED lighting. Corner mounted housings give a 90 degree light throw which evenly illuminates your items. Available in a variety of configurations, and built to any size 72"-84", these LED Bars offer a completely customized lighting solution tailored to your project needs.


Light Output: up to 1,400 lumens (200 lumens/foot)
Voltage: 24VDC (Standard)
Wattage: up to 15 Watts (2.5 Watts/foot)
Size: Any size 72"- 84"
Mounting: Clip Mounting
Warranty: 5-Year Limited Warranty
Safety: UL-Listed
Scroll down for more detailed product information



View All
Close
/

Product Specs
Dimensions
Varies by housing type:
K: 72" -84" L x 0.64" W x 0.64" H
L: 72"-84"L x 0.64" W x 0.64" H
F: 72"-84" L x 0.73" W x 0.73" H

Input Voltage
24VDC (Standard)
Wire Lead
8ft 20-2 Wire w/ Connector
for more information click here:
Power Supply Selection Guide
Driver
Requires Remote Driver. Dimmable, Non-Dimmable, and Custom Configurations Available
Power
up to 17.5 Watts (2.5 Watts/foot)
Light Output
up to 1,400 lumens (200 lumens/foot)
determined at 6500K with a frosted lens
Color Temperatures
2200K
2700K
3000K
4500K
6500K
custom color temperatures available upon request
Lifetime
Rated for up to 50,000 hours of useful life
Warranty
5-Year Limited Warranty
Safety
UL-Listed
Class-2 Listed for Damp Location

> <img src:

/content/v/vspfiles/images/UL Mark Final.jpg" />
Any Size 72" - 84"
17.5 Watts
1,400 Lumens

View All
Close
/

Applications

Slim-Low Profile Surface Mounted Linear LED Fixture
LED Cabinet Lighting
LED Under Cabinet Lighting
LED Over Cabinet Lighting
LED In Cabinet Strip Lighting
LED Under Cabinet Linear Lighting
LED Over Cabinet Linear Strip Lighting
LED Shelf Lighting
LED Shelving Lighting
LED Linear under Shelf Strip Lighting
LED Linear Over Shelf Strip Lighting
Professional Linear LED Strip Lighting
Class-2 Linear LED Strip Lighting
Hospitality Linear LED Strip Lighting
Restaurant Linear LED Lighting
Restaurant Under Bar Linear Task Lighting
Restaurant Server Station Linear Task Lighting
Restaurant Kitchen Linear Task Lighting
LED Linear Hotel Lighting
Residential Cove Lighting
Linear Cove Lighting
Linear Commercial Strip Cove Lighting
Good Color Rendering Linear LED Cove Lighting
LED Strip Lighting for Bars
LED Linear Lighting for Hotel Cove Lighting
Linear LED Strip Lighting for Office Task Lighting
View All
Close